'King of Ireland' law repealed by Irish government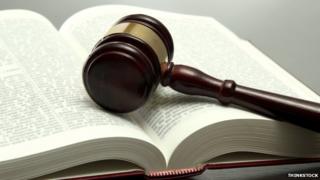 A law stating that the Queen is "king of Ireland" is among thousands of obsolete statutes to be repealed by the Irish government.
It is one of 5,782 regulations and orders dating from before the Republic of Ireland became independent that are being cleared from the statute books.
It is the largest repeal of outdated laws carried out in any country.
The 1542 proclamation being repealed declares that the English crown shall be "King of Ireland".
Among the other orders listed for removal are:
A proclamation of 1227 to proclaim in Ireland the laws and customs of England
A proclamation of 1346 declaring English money to be current in Ireland
A proclamation of 1561 declaring Ulster king Shane O'Neill to be a traitor
An order from 1590 prohibiting the sale of horses out of the Pale - the area outside greater Dublin - upon pain of death
A declaration of 1654 ordering the removal of Catholic landowners with their wives, children and families from the provinces of Leinster, Munster and Ulster to Connacht
A proclamation of 1665 ordering the quarantine of ships' passengers on account of plague
Reform Minister Brendan Howlin said it would "pave the way for further simplification and modernisation measures".