Police investigate homeless man and pepper spray video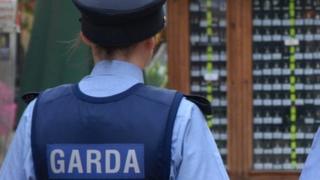 An investigation is under way after a video posted online appears to show a police officer using pepper spray on a homeless man.
The incident happened in Henry Street, Dublin, on Friday 13 March.
The video shows an officer standing over a man who is handcuffed and lying on the ground. He puts a foot on the man's leg.
When the man tries to move, the officers pushes him back and holds a canister close to his face.
Police sources said the video did not prove that the spray was used.