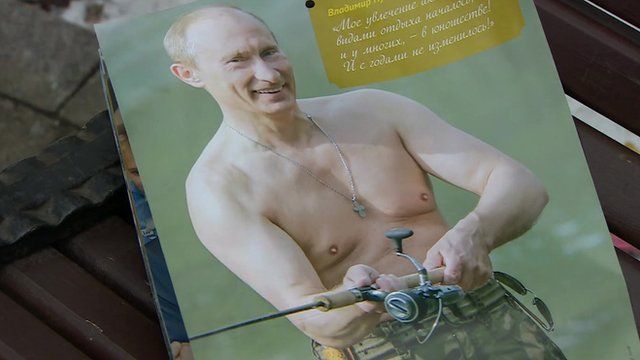 Vladimir Putin calendar: The gift that keeps on giving?
24 December 2015 Last updated at 13:41 GMT
For those of us doing last minute Christmas shopping, here is some unlikely inspiration in the form of a Vladimir Putin calendar.
It features the Russian president in a variety of poses, from topless fishing to exercising, along with a thought to accompany each month.
The BBC's Steve Rosenberg has been thumbing through its pages.