Three men are saved from a sinking trawler off County Cork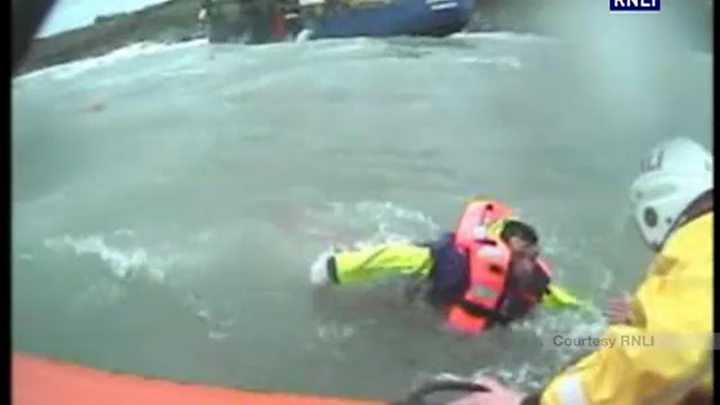 Three fishermen were rescued from a sinking trawler off the County Cork coast on Sunday evening.
The Kinsale RNLI lifeboat was at the scene within five minutes of the alarm being raised and the dramatic rescue was captured on video.
All three men, who are Portuguese nationals, were rescued from the water and brought ashore.
The Sean Anthony, which is a 20-metre beam trawler, is registered in Skibbereen.
The crew were said to be uninjured but shaken after their ordeal.
The boat set out to sea from Kinsale last Thursday and was returning home when it got into difficulties.