'Valuable' artworks found three years after Kiltullagh church theft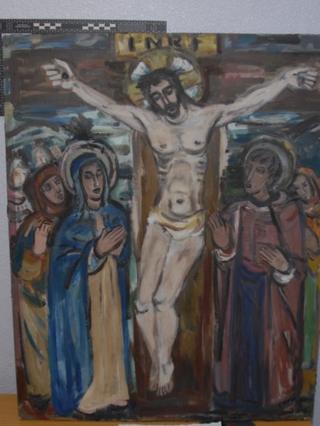 Police in the Republic of Ireland have recovered six "valuable" oil paintings that had been stolen from a church almost three years ago.
The paintings were part of a stations of the cross series, 14 works depicting the crucifixion of Jesus Christ.
They were taken from the Church of St Peter and St Paul in Kiltullagh, County Galway in June 2013.
Police found them in good condition during a search of wasteland in Edenderry, County Offally, on Tuesday.
The were taken away for forensic examination.
No-one was arrested over the theft.