Enda Kenny: Taoiseach has 'no intention' of quitting after resignation calls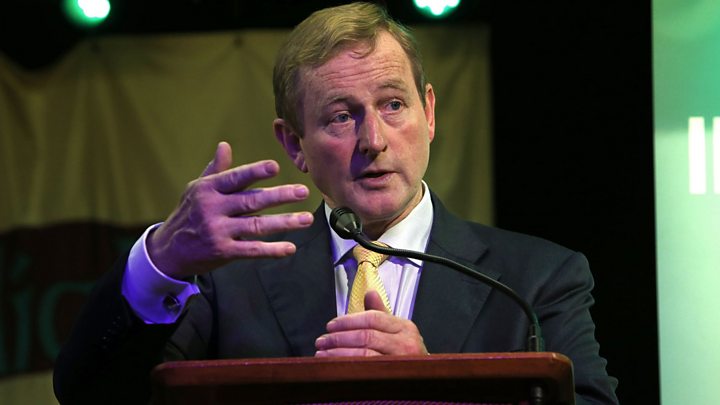 Enda Kenny has said he "has no intention of being diverted" from leading his country as pressure mounts on him to step down.
The taoiseach (Irish prime minister) and Fine Gael leader said his "focus is entirely on the future".
His comments come after a backbencher in his party called for a new leader to be in place by September.
Brendan Griffin said a change in leadership is the only way to avoid a general election in the autumn.
Uncertainty
Mr Griffin, a member of parliament for Kerry, told Irish national broadcaster RTÉ that he wanted the taoiseach's position to be "dealt with quickly".
He added that there was "huge uncertainty and huge fear within the party" that it could be "caught in the event of a snap election".
"I don't think that's good for the current set-up, it's not good for stability, and we've a lot of issues that need addressing," Mr Griffin said.
"I don't think they will be addressed as long as this uncertainty remains."
Impact
But Education Minister Richard Bruton has warned against undermining Mr Kenny's authority.
He said Mr Kenny's experience was needed as the Republic of Ireland dealt with the impact of the UK's decision to leave the EU.
And Health Minister Simon Harris said the Mr Kenny "has only just been re-elected" and is "well placed to lead the country".
"The last thing we need now is instability, the last thing we need is navel gazing and the last thing we need is uncertainty," he added.