Body recovered in search for missing Cork fisherman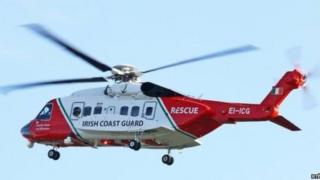 Rescue workers searching for a missing fisherman off the coast of Cork in the Republic of Ireland have recovered a body.
The Schull Community rescue boat brought in the body which was found on Tuesday, south of Schull.
The fisherman had set out on trip on Monday morning and the alarm was raised after he failed to return that evening.
Local rescue boats, the LÉ Orla and a coast guard helicopter were involved in the search.
The person has yet to be formally identified.