Maëlys de Araujo: Second man held over missing girl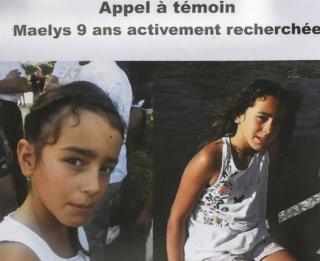 A second man has been detained over the disappearance of a nine-year-old girl at a wedding party in Isère, eastern France.
The man, who was in the area at the time, will be questioned over "contradictions" in his statement to police, a source told French media.
Meanwhile, the remand of a man held on Thursday has been extended by a further 24 hours to allow more questioning.
The two men, who are both 34, are said to be friends.
Maëlys de Araujo was last seen at 03:00 (01:00 GMT) on Sunday in a children's area at a hall in Pont-de-Beauvoisin.
The densely wooded area has since been scoured by police, search-and-rescue teams, divers and cavers but with no breakthrough. The search was continuing on Friday.
The Figaro newspaper reports that, contrary to earlier reports, the first suspect was not a formal wedding guest but an acquaintance of the father of the groom who arrived at the end of the evening.
He was absent at a time that could correspond to Maelys's disappearance, said state prosecutor Dietlind Baudoin, and investigators wanted him to explain a "hole" in his account of his activities.
Police were also examining a mobile phone that he concealed from the authorities, a source close to the investigation told AFP news agency.
Some 250 people have been questioned in the course of the investigation - about 180 wedding guests along with guests at two other events nearby.
The home of the hall caretaker has been searched, though he has not been detained and maintains he is innocent of any involvement in the case.
A source close to the investigation said the area being searched was growing but that officials continued to believe the girl was probably taken away in a vehicle.
"We don't lose hope that she is still alive," the source told AFP.