Brexit: EU tells UK's May to put words into action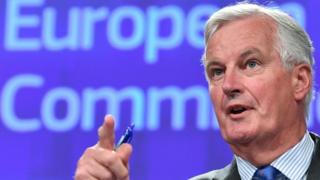 The EU's reaction to Theresa May's speech can be summed up as: "Thanks for the warm words, now show us the paperwork."
That was how it was seen by one of Mrs May's hosts in Florence, Italy's Europe Minister Sandro Gozi. He called the speech "constructive" but explained it had to be accompanied by proposals that were "concrete".
The EU's negotiating process requires that the prime minister's rhetoric be transformed into a series of specific positions.
They will end up in the hands of the EU's chief negotiator Michel Barnier.
In a statement, he praised the British prime minister's "constructive spirit" and hailed the speech as a "step forward".
He feels the door is now open to talking about a transition phase or a time-limited implementation period because the UK has acknowledged for the first time that it wants one.
But he said Mrs May's promise that the UK would live up to its financial obligations would be assessed against the EU's interpretation of those commitments.
And he added that the UK had failed to clarify how it would meet its commitment to protect the Good Friday Agreement, which underpins peace in Northern Ireland.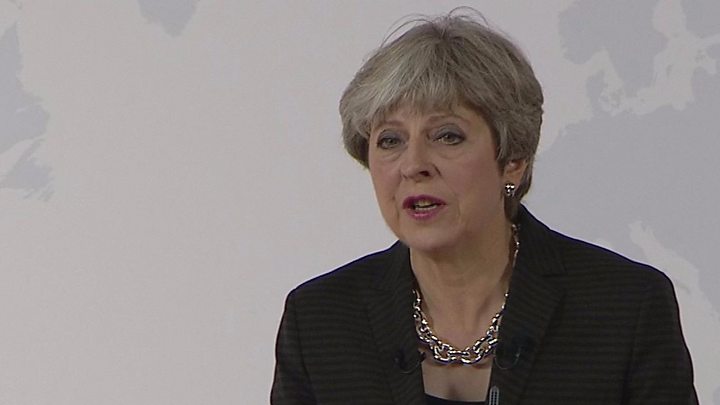 Irish Foreign Minister Simon Coveney described Mrs May's message as a "positive contribution" - but said that it left outstanding issues.
Harsher words came from senior MEPs, who are particularly concerned about how EU citizens living in the UK will be treated after Britain's departure.
The European Parliament's Brexit co-ordinator, Guy Verhofstadt, said: "A new registration mechanism for EU citizens going to live and/or work in the UK is out of the question."
The leader of the centre-right grouping, Manfred Weber, said he was "even more concerned" about the issue.
The European Parliament's Brexit Committee will meet Michel Barnier in Brussels on Monday. He will also sit down with his political masters, the ministers from the member states, at a meeting of the General Affairs Council.
The same day, the UK's Brexit secretary, David Davis, arrives for the fourth round of talks, where Mrs May's message will be put to the test.