Russia election: Five things to know about presidential vote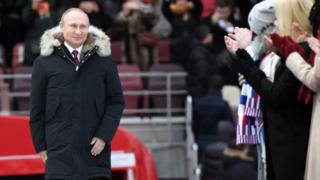 While the outcome of Russia's presidential election may appear a foregone conclusion, there is still plenty to keep observers intrigued.
Here are five key points about Sunday's vote.
Turnout is key
With few doubting that Vladimir Putin will win a fourth term with a large majority, the focus is on turnout.
Official polls put the president's support at around 70%.
The Kremlin is thought to be eager to combat possible voter apathy at the perceived foregone conclusion to enhance the result's legitimacy, particularly abroad.
In contrast, Russia's most high-profile Kremlin critic, Alexei Navalny, has called for a "voter strike" after being barred from standing.
The unusually large number of candidates - eight, up from three in 2012 - has been seen as part of the turnout-boosting effort.
Russians are being bombarded by a large-scale get-out-the-vote effort, including advertisements on supermarket bags, at fast food restaurants, on public transport, in cinemas and at cash machines.
There have also been reports of voters receiving text messages and activists turning on doorsteps, as well as campaigns by major state corporations to get their employees to vote.
The 'circus'
Many observers suspect that the seven candidates facing Mr Putin have limited appeal and offer no real challenge, dubbing them the "circus".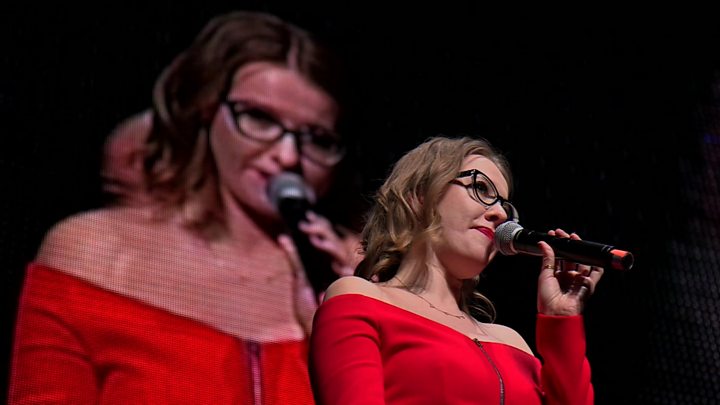 The Kremlin's aim is thought to be to create the appearance of a colourful, lively contest to boost voter engagement, without any actual threat to Mr Putin's power:
Liberal Ksenia Sobchak is likely to have put large swathes of the electorate off with her outspoken rejection of Russia's annexation of Crimea, her former showbiz image, which at times was risqué, as well as - in a deeply conservative country - her gender.
Communist Party candidate Pavel Grudinin has avoided criticising Mr Putin while facing relentless attacks from state media over his business dealings.
Veteran politician Vladimir Zhirinovsky, known for his aggressive nationalist rhetoric, is seen by many as a figure of fun.
Election debates have often descended into undignified slanging matches, while Mr Putin has stayed above the fray by not attending.
In one debate, Mr Zhirinovsky crudely insulted Ms Sobchak, after which she threw a glass of water over him.
Remember Crimea
The image towering over the election is that of President Putin as the saviour and unifier of Russia, and the man protecting a country under siege from an allegedly hostile West.
A key part of this is Russia's annexation of Crimea from Ukraine in 2014, which has since been used by the Kremlin as part of an effort to mobilise Russians behind it using nationalism.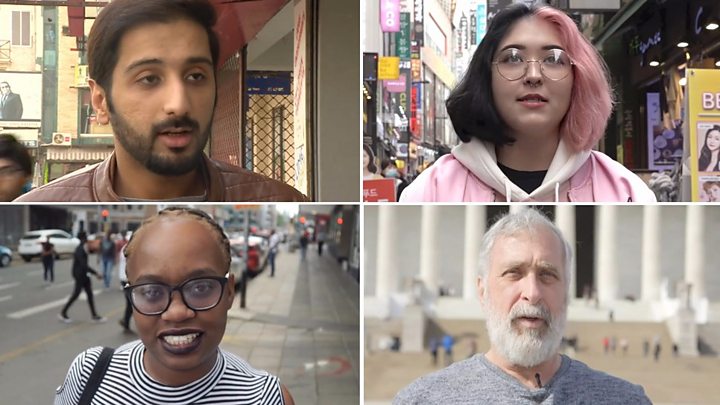 A feature film on the peninsula's seizure is to be shown on the eve of the election, and the law was changed to move the election date to 18 March - the fourth anniversary of the annexation.
Flattering reporting on Mr Putin has dominated news programmes on national state-controlled TV - many Russians' main source of news - despite electoral rules in theory requiring strict impartiality between candidates.
TV officials insist they are merely covering Mr Putin's activities as president but the overall impression is of a national hero who dwarfs the other candidates and their squabbles.
It's also about who's not taking part
Russia's main opposition figure, Alexei Navalny, is barred from standing by a fraud conviction he calls politically motivated.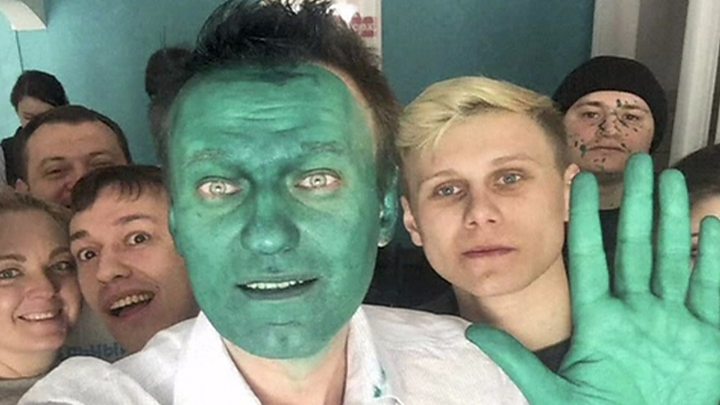 His favourite topic - high-level corruption - is a sore spot for many Russians, and his simple direct style appeals to the masses in a way Russia's marginal liberal opposition cannot.
Last year, his corruption investigation into the prime minister and Putin loyalist, Dmitry Medvedev, was seen by millions online and prompted Russia's first mass anti-government protests in years.
He has faced attacks from reputed pro-government vigilantes, including with a toxic green dye that nearly cost him the sight of his right eye.
State TV does not cover Mr Navalny's activities while Mr Putin refuses to call him by name, and has suggested he is a front for a Western-funded effort to destabilise and weaken Russia.
Youth to the fore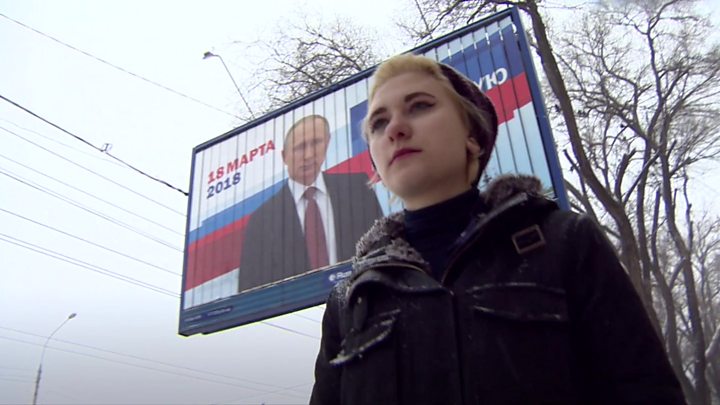 The Kremlin has made young voters a particular focus this time, amid fears that many 18- to 30-year-olds are disaffected with the political system and poor economic prospects.
Schoolchildren and students were reported to be a major presence at Mr Navalny's anti-corruption rallies last year.
In the run-up to the vote, Mr Putin attended several election gatherings with young people, praising Russia's perceived new strength as offering career prospects, especially in science and industry.
Young voters have also been targeted by various social media campaigns, including one in which celebrities and pop stars post under the Instagram hashtag #ElectionIsWhereYouAre.
The origin of these campaigns is unclear but many suspect the Kremlin or its allies have a hand in them.
There has also been a humorous - if somewhat homophobic - unofficial viral video encouraging people to get out of bed and vote, lest a president come into power who makes it compulsory for Russians to host gay people who have broken up with their partners in their home.
BBC Monitoring reports and analyses news from TV, radio, web and print media around the world. For more reports from BBC Monitoring, click here. You can follow BBC Monitoring on Twitter and Facebook.