St Sampson votes against adopting growers' rate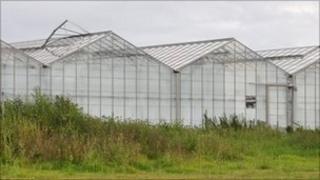 An attempt by growers to reduce their St Sampson parish rates was defeated comprehensively on Wednesday.
More than 100 people turned up at Hautes Capelles Primary School to vote on whether the douzaine's or the growers' rate should be adopted.
Parishioners voted for the douzaine's proposals of the status by 82-53.
The Guernsey Growers' Association has been lobbying for a lower rate for years as it believes it would be a fairer deal for all.
The owners of glasshouses, or greenhouses, had argued they should pay a lower rate as based on the size of the structures the profitability of the land they cover is negligible.
After the vote large vineries will continue to pay £1,083.31 a year in parish rates, small vineries £252.88, the largest houses £149.92 and businesses £1,495.66.