More jobs to go at Guernsey Post in economy drive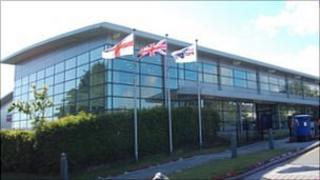 Guernsey Post says it will continue to make redundancies to drive its costs down.
In its annual report the company said it had experienced one of the most challenging years in its history.
The company said it had "again met all its service targets and delivered a profit" to the States of Guernsey.
But issues including a dramatic decline in the amount of traditional mail has forced the company to make efficiency savings, like voluntary redundancies.
Chief executive Gordon Steele would not be drawn on the number of jobs going, but said some staff had already chosen voluntary redundancy and the company was continually reviewing how it can offer the same services but with fewer people.
He said: "In the last year, we have had to address some very significant issues including a year-on-year 16% decline in traditional mail volumes, large Royal Mail price increases, the frustration of our efforts to diversify into financial services and the ongoing and costly dispute with the Office of Utility Regulation."
In the year up to 31 March 2010 the company had an income of £45.4m, a 5% rise on the year before, and the underlying profit was £1.2m.
Of that £861,000 was written off due to the failed launch of a local savings bank.
Mr Steele said: "Issues that arose this year will impact us even more in the next 12 months and actions are being taken now to execute and drive the required efficiency improvements and cost reductions."
The report's summary said dealing with the Office of Utility Regulation (OUR), the industry regulator, had been a major drain on the company's resources and finances costing close to £1m.
In December the OUR put forward proposals to open the market to more competition by reducing Guernsey Post's monopoly on letters, from those costing under £1.35, to those costing £1 or less and completely removing restrictions on parcels.
The company will continue to face significant legal costs in the current year in appealing against the proposal and it predicts another difficult year ahead.