Guernsey's wasp population increases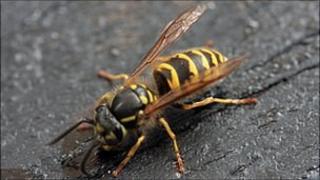 The population of wasps in Guernsey is up five fold this year, according to a pest controller.
Chris Vivienne from Ace Pest Control said the wasps were thriving due to the long dry summer and pest controllers had been "inundated with calls".
He said: "It's the highest we've ever known, we've never had so many nests in a single year.
"I'd say we're having 20 call outs a week for wasps and I'd say in an average year it would be four a week."