Boat owners in Guernsey told to 'be vigilant'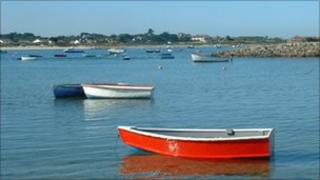 Guernsey Police have told the island's boat owners to be vigilant after a series of thefts.
They said the last 10 days had seen a number of thefts from and damage to boats moored in the harbour at Les Amarreurs, in the Vale.
Police said fuel lines have been cut, fuel stolen and oars broken and stolen in the incidents.
Any suspicious activity, especially at low tides, should be reported at once, police said.
The warning came after a number of similar incidents reported along the island's west coast throughout the summer.