Two elected to represent Alderney in Guernsey States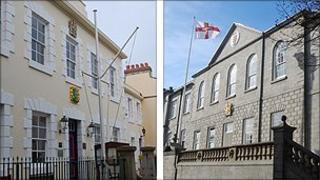 Residents in Alderney have chosen two politicians to represent them in the States of Guernsey.
Paul Arditti and Boyd Kelly received the most votes in an election held on Saturday.
Mr Arditti topped the polls with 454 votes while Mr Kelly came second with 242.
The two Alderney representatives have full voting rights in the States of Guernsey to allow the island its say on Bailiwick-wide issues.
They will be two of the 45 deputies in Guernsey's States.
Geoffrey Sargent and Bill Walden also stood for the posts.
The election saw a 44% turnout.