Guernsey States decisions 'take too long'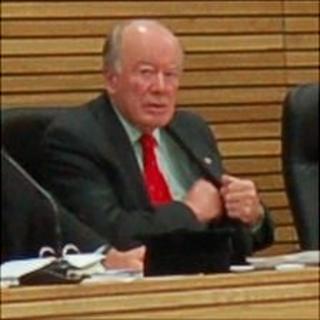 A former Guernsey chief minister has expressed concerns the States is currently taking too long to come to decisions.
Laurie Morgan, who was elected chief minister in May 2004, said he felt there were too many consultations and not enough government.
He said decisions already made should not be subjected to repeated public debate.
Mr Morgan said the States needed to stick to the decisions it had made.
The highest profile reversal of a decision in the past year was over the island's waste strategy, which saw the States overturn a previous decision to build a £93.5m waste-to-energy incinerator.
It was the second time the States threw out an agreed waste strategy and the cost of both abandoned projects has been estimated at £12m.