Guernsey farmer defends tethering practice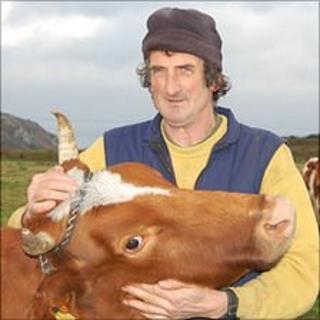 A Guernsey farmer has defended the tradition of tethering cattle, after comments by animal welfare campaigners.
Promoting Animal Welfare (Paw) has called for the "outdated practice" to be banned while campaigning for the introduction of new legislation.
Richard Valpied, the last dairy farmer to use the practice regularly, said he would never do anything that could damage the welfare of his cattle.
He said any ban would probably see the end of his days as a farmer.
Tethering is where an animal is fastened by a rope or chain to a central anchor point causing it to be confined to a specific area.
Those campaigning for a ban believes it causes distress to the animals.