Strangles outbreak 'may harm summer events'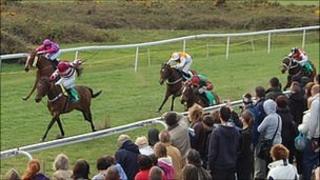 Guernsey's summer events could be adversely affected if an outbreak of a horse disease is not contained, according to one horse event organiser.
Horse owners have been advised to isolate their animals after a case of Strangles was confirmed on Monday.
Jim Jamouneau, from the Royal Guernsey Agricultural and Horticultural Society and the Guernsey Race Club, said the island's horse community was worried.
He said: It's unfortunate as we haven't had any cases for a long time."
Mr Jamouneau said: "With so much activity in the equestrian calendar it makes everyone realise we've got to be really stringent."