Guernsey court finds Dorset man guilty of knife attack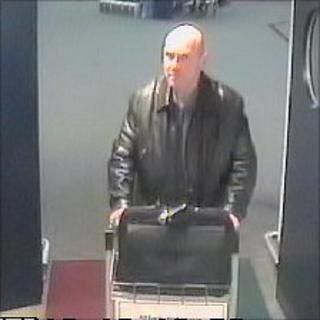 A man has been found guilty of attempted murder by Guernsey's Royal Court.
Anthony Jones, 53, from Poole, in Dorset, attacked Richard Wordsworth, his girlfriend's former boyfriend, with a knife in February 2010.
The Jurats returned a majority verdict of eight to one on Wednesday afternoon after just over an hour of deliberation.
Jones is due back before the court for sentencing on 8 April.
During the trial the court heard how Jones booked a flight to Guernsey and a hotel room after seeing a text message from Mr Wordsworth on the phone of Sharon Ellis, with whom he had a prior relationship.
He went to the home of Mr Wordsworth the following day and stabbed him in the chest with a knife.
Police arrested Jones in a field near the Castel Hospital later that day.
After the hearing, Det Sgt Karl Zierlinger, from the Criminal Investigation Department, said: "[We're] very pleased, it was a drawn out investigation, a very meticulous investigation.
"Clearly it was in the interests of the victim that we put it very high on our list of priorities so to get a result of a fairly unanimous verdict was very pleasing."