Guernsey politician calls for 20mph speed limit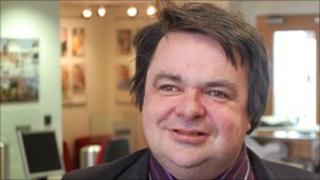 A Guernsey politician has called for the maximum speed limit on the island's roads to be reduced from 35 to 20mph.
John Gollop, who is a deputy for St Peter Port North and also chairs the pedestrian safety group Living Streets, said "twenty is plenty."
"Accidents do happen but you can reduce the risk of serious damage by driving as slowly as possible."
The Environment Department has conducted a review and has promised a public consultation later this month.
However a spokesperson said: "No decision has yet been made on any changes that might go further than the States resolution... which directed that a speed limit of 25mph would be applied around island schools."
Deputy Gollop was critical of the time taken by the department to carry out the work.
"The review is long overdue," he said. "There are quite a few back roads in the suburban parts of St Peter Port where the speed limits are too high."