St Peter Port deputies to face public more often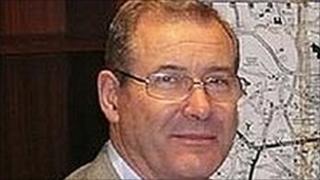 A deputies' surgery in St Peter Port has encouraged the town's politicians to meet the public more often.
Parishioners were invited by deputies Martin Storey and Jan Kuttelwascher to the constables' office at Lefebvre St to discuss any subjects they chose.
Deputy Storey said: "The topics were many and varied, from the population consultation all the way to litter and cigarette ends."
He said he hoped further surgeries could be organised every two months.
Fifteen people attended, including a 10-year-old boy accompanied by his mother.
Jenny Tasker, a deputy for St Peter Port South, said she had not been informed of the event.
She said: "I wasn't aware that there was a surgery planned and when I heard about it, I felt it was very important to come along."
However she was not convinced about the popularity of the surgery.
"If there was a real interest, there would be a queue at the door," she said.
Deputy Storey stressed the role of the parishes in running the island.
"The parish system is fundamental to the government in the island because it allows deputies to stay in touch with their constituents."
"I don't think emailing us is a proper substitute for meeting face to face."