Budget 'positive' for Guernsey despite 'warning shot'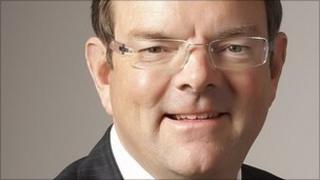 Guernsey's treasury and resources minister has described the UK budget as "mildly positive" for the island.
Deputy Charles Parkinson said the measures taken by the Chancellor George Osborne on Wednesday presented opportunities as well as threats.
"I think if it helps stimulate a revival in the UK economy, that's got to be good for us as well," he said.
However he described the reduction of VAT relief for parcels entering the UK as "a warning shot", with more to come.
'Tackle exploitation'
"Clearly they do contemplate further action, when they've consulted with the European Commission, but what that action may be we'll have to wait and see."
In his budget, Mr Osborne announced that Low Value Consignment Relief would reduce from £18 to £15 from November.
He said this was intended to "tackle the exploitation that's left our high street music stores fighting a losing battle with warehouses in the Channel Islands".
Mr Parkinson said the immediate effect of this measure on companies based in Guernsey would be limited.
"Although there may be cut-flower sellers who will find that difficult, most CDs and DVDs are going to be below the £15 [mark]."
He said Mr Osborne's reference to "warehouses in the Channel Islands" conjured up a "bogey image".
Energy projects
"The chancellor has been lobbied extensively by the UK high street to restrict this relief and he was playing to that audience."
Mr Parkinson said the budget had contained many other announcements that were of interest to Guernsey.
In addition to a consultation on tax-transparent funds and a so-called "entrepreneur's relief", he said plans to encourage green taxes could have an effect.
"They're proposing a carbon price floor for electricity generation, funding a £3bn investment in a green investment bank.
"Will that bank be able to invest in renewable energy projects around Guernsey? We'll have to wait and see."