Guernsey souvenir shops' Sunday opening for liners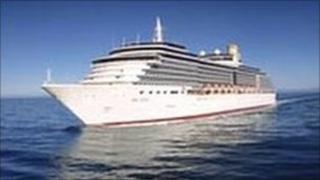 Souvenir shops in Guernsey will once again be allowed to open on Sundays to cater for cruise ship passengers.
In a similar scheme to last year, the shops will be able to trade on ten Sundays over the summer when cruise ships are visiting the island.
The first Sunday will be 15 May, when more than 3,700 passengers are expected to arrive on the Costa Pacifica.
Sunday trading in the island is restricted with shops having to apply for a special licence.
Guernsey is the number one port-of-call in the British Isles for day visits by cruise ships, according to a report published by the States last year.