Coupee Lane flats build gets go-ahead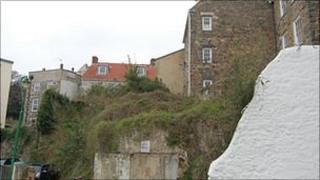 Plans to build a four-storey block of flats in Coupee Lane, in St Peter Port, have been approved.
The decision was made at the first ever planning meeting open to the public in Guernsey.
Some nearby residents have campaigned against the development, which they believe is out of keeping with an old part of town.
A similar proposal for the same site had been denied planning permission last year.