Guernsey parking fees 'could help debt issue'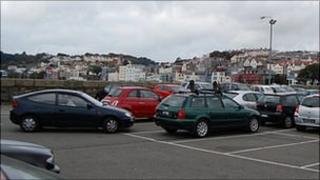 A Guernsey deputy has urged his colleagues to introduce paid parking in order to sort out the island's finances.
It was last debated in 2009 when it was thrown out in favour of more fuel tax.
Deputy Barry Brehaut said it would help manage the traffic and provide another source of income for the States.
The call comes after the rejection of plans put forward by the Public Services Department to find almost £2m from its budget.
Deputy Brehaut said: "We have a structural deficit... why is it with this real problem we have we are we so reluctant to deal with this one thing?
"We need to get over this hurdle of paid parking on the island of paid parking, there are many ways to do this."