Guernsey event organisers gain sponsorship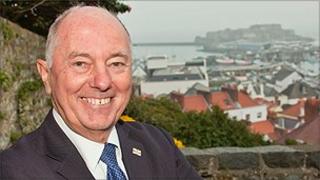 The future of Guernsey's Town Centre Partnership has been secured by a new sponsorship deal.
The funding means the partnership, which started in 2000, will be better placed to put on events in St Peter Port in the future.
It is responsible for hosting the Town Carnival, the Normandie Markets and the open air concerts at Candie Gardens.
Jack Honeybill, executive officer, said: "This is fantastic news for us... support such as this is vital."
The sponsorship from De Putron Fund Management has been agreed until 2014.
Mr Honeybill said it had already booked the Brussels Concert Band and the Guernsey Youth Jazz Orchestra for this summer's open air concerts.