Guernsey States waste workshop to narrow options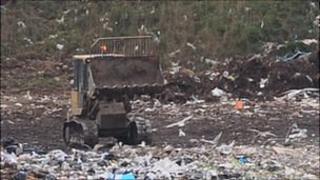 The third round of public consultation on Guernsey's waste strategy will focus on the detail of the available options.
The Public Services Department has invited a number of island groups and States departments to be in involved.
Deputy Minister Scott Ogier said the department was very encouraged by the response to the first two workshops.
He said: "We are getting into more detail of these potential options, and how they rate according to the criteria that have already been set."
Deputy Ogier said: "We've looked at what we want to achieve, what is important for us and at some processes and technologies that can help us get there.
"The volunteers at the first two rounds of workshops achieved a great deal and we have been able to move the waste strategy on to this next stage thanks to their input."
The feedback from the sessions will be detailed at a public event at Le Friquet Garden Centre during May.
This drop-in will be open to the public, who will have an opportunity to discuss the findings and provide their own comments.
Reversal of decisions over two previous strategies have cost the island about £12m.
The island's current solution, the Mont Cuet landfill site, is expected to reach capacity by 2022.