New food safety laws in Guernsey are 'needed urgently'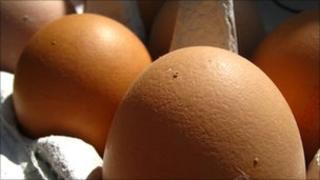 Guernsey's food safety laws need to be updated "urgently" to avoid a ban on exports, according to a States report.
The Health and Social Services Department wants to draft a new law to replace 20 pieces of "old legislation".
The report, published on Friday, said it would lead to a reduction in food poisoning rates and allow producers to get better prices for their goods.
It said current efforts to promote trade "could be subject to audit by the EU and would currently fail".
In addition, it said: "The UK Food Standards Agency has repeatedly asked the department when the updated food safety standards will be implemented."
The department said the new law would also prevent any unnecessary incineration of animal carcasses.
It will ask the States for formal permission to draft the new law at its meeting on 25 May.