Well-known Guernsey seafarer John Petit dies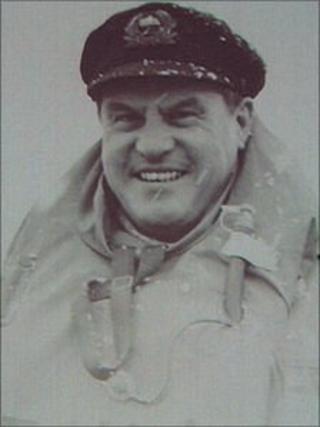 Tributes are being paid to Guernsey seafarer Captain John Petit who passed away on Wednesday.
The 83-year-old, who had been the lifeboat coxswain, the island's harbour master and the architect of North Beach, had suffered from cancer.
Captain Petit, who served in the merchant navy, was given six awards for bravery by the RNLI for rescues between 1963 and 1979.
After retiring he captained cross-Atlantic sailings for private clients.
He was serving under his father, Hubert Petit, who was also a coxswain of the lifeboat, when he received his first bravery award.
His highest award was a silver medal and the Maud Smith Bequest for the bravest act of lifesaving in the year, for rescuing two people from the oil rig Orion which had broken its tow and was drifting out of control in 1978.
Peter Bougourd, a former St Sampson's deputy and deputy coxswain under Cpt Petit, praised his sailing skills and unflappability under pressure.
He leaves a son and daughter, a step-son and step-daughter and several grandchildren.