Sark considers smoking ban and other restrictions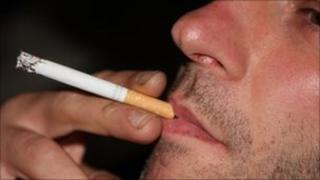 Smoking in enclosed public spaces could be banned in Sark after a study by the island's medical committee.
The committee has issued a report to the Easter Chief Pleas that also recommends banning the sale of tobacco to under-16s.
Sark currently has no laws which govern the sale of tobacco.
A survey in 2008 on introducing a no-smoking policy found many were against the idea as they felt it would restrict their freedom of choice.
A number of bars and cafes have since introduced their own no-smoking policies, and the island's medical officer said a ban would improve public health.
The medical committee now said it had "no choice" but to follow Guernsey's lead and enforce restrictions on the sale and use of tobacco on Sark.