Guernsey harbour signal station plans put forward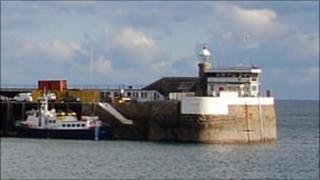 Plans to build a new signal station at Guernsey's St Peter Port Harbour to improve safety at sea have been submitted to the States.
The Harbour Office wants to replace the existing building at the end of the north arm of the harbour.
Harbour master Captain Peter Gill said combining the services into one, modern, purpose-built building will improve marine safety.
The move was recommended by an audit into search and rescue services.
The current structure was built just after World War Two and has been modified several times.
In 2002 the roles of port control and St Peter Port radio - now the Guernsey Coastguard - were split and were housed in separate buildings about 400 yards (360m) apart.
The public consultation on the proposals ends on 29 April.