Seasonal restrictions put on use of Guernsey beaches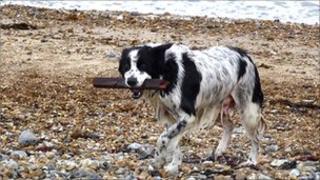 A number of popular Guernsey beaches have become out of bounds to dogs while their use by vehicles and horses has also been restricted.
From 1 May until 30 September all of the island's bays are off-limits to cars and horses between 1000 BST and 1900 BST, except for motorsport events.
Dogs have been banned at all times of day from Fermain, Petit Bot, L'Eree, Vazon, Cobo, Port Soif and L'Ancresse.
Most of Herm and the whole of Lihou are also out of bounds for dogs.
An Environment Department spokesperson said the restrictions "endeavour to maintain a balance so that all can enjoy the island's beaches during the summer".
Dog-owners have also been warned by the department to keep their pets under control while using those beaches which are not affected by the ban.