Guernsey's model yacht pond is 'too shallow'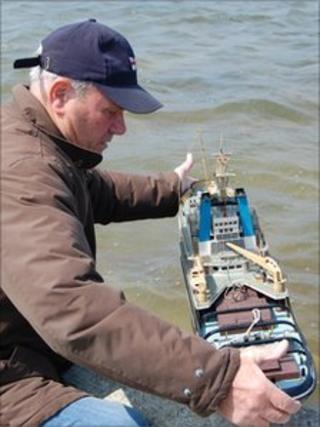 Users have suggested the water level at Guernsey's model yacht pond has been getting lower.
Les Barnes, a model boat enthusiast, said it was becoming too shallow to set boats off comfortably.
He said: "We believe it loses two inches a day through leakage and evaporation."
Harbour master Captain Peter Gill said they would use a booster pump to refill the pond although it was usual for it to happen at this time of the year.
He said: "We've had a fairly extended period of dry weather and this does happen once in a while.
"Usually it's late summer when we have this problem but this year it's much, much earlier."
The pond, on the Castle Emplacement in St Peter Port, was opened in 1887 and rebuilt to its current structure in 1950.