Guernsey celebrates Liberation Day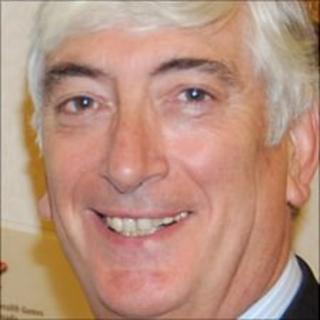 Guernsey's Bailiff has encouraged islanders and visitors to enjoy the Liberation Day celebrations.
Celebrations are being held around the island 66 years on from the end of the five-year German Occupation during World War II.
Sir Geoffrey Rowland said 9 May was for celebrating and remembering those who lived and died in World War II.
He said: "Liberation is special for everyone in this island, it's the greatest event in our history."
Sir Geoffrey said: "I hope everyone will go out and celebrate, they will celebrate in style, remain sober and make sure that everyone in the island can enjoy it - I'm sure everyone will and they don't need telling from me."
'Happy time'
Molly Bihet stayed in Guernsey during the Occupation and was aged 14 when the island was liberated.
She said: "Some of us are quite emotional because we think of the family and how it was then.
"I hope it [Liberation Day] will always be kept up by young people. It's a happy time, but it's also a time to be so thankful."
Sir Geoffrey spoke of his own family's experiences.
He said: "My parents were evacuated, they were going out together in Guernsey in 1940, they married in Stockport in 42.
"So their recollections are very much of being an evacuee in the north of England, but my grandmother Rowland stayed here.
"As a young boy, in the mid-50s, I used to ask her about the Occupation asking her to recollect back, thinking she was recollecting back a long, long, long way back.
"When I think of it now I was asking her to think back 10 to 15 years when it must have been very, very vivid in her mind."