Guernsey Water offices for sale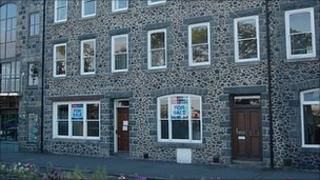 The building occupied by the company responsible for Guernsey's water supplies for more than 100 years has been put up for sale.
The States-owned premises on South Esplanade are on the market for £1.5m.
The self-contained offices on the St Peter Port seafront were built in 1887, the year of Queen Victoria's Golden Jubilee.
It follows the move by Guernsey Water to new offices at St Andrew's Quarry.
Numbers two and three Jubilee Terrace were originally two private dwellings before becoming the administrative headquarters of the States Water Board, which later became Guernsey Water.