Man rescued after dinghy capsizes in Bordeaux Harbour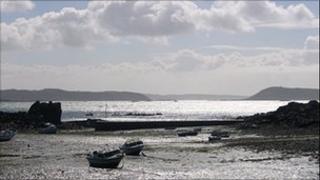 A man in his 70s had to be rescued from Bordeaux Harbour after the dinghy he and another man were in capsized.
A fellow boat owner picked the man up while the second man, who was also in his 70s, swam ashore. Both were examined by paramedics.
Guernsey Coastguard alerted the ambulance service just after 1100 BST, while a rescue boat was put on standby.
Both men were unharmed but an Ambulance and Rescue spokeswoman warned "life jackets really are a must".
She said: "The number of responses to water related incidents increases as the weather gets warmer."