St Saviour's community centre sensory garden restored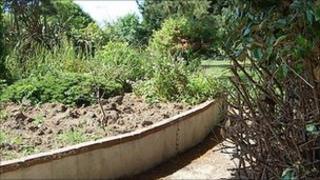 Staff from a Guernsey company have been working on restoring a sensory garden at the site of the new St Saviour's community centre at Mont Varouf.
Royal Bank of Scotland workers have spent weekends restoring the garden to its former glory after they fell into disrepair.
The aim is to include many scented plants and other sensory features for disabled people.
Liz Pirouet, who led the team, said: "It had so much potential."
Parishioners agreed in September to convert the former school into a community centre.
Ms Pirouet said: "When it's finished it will be fantastic for everybody and a really good memory for the Mont Varouf parents who did a lot of hard work in the first place."