Guernsey rugby player convicted of assaults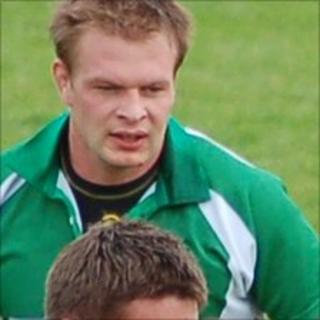 A Guernsey rugby player has been found guilty of attacking two rival players hours after the 2010 Siam Cup game.
James John Regnard, 31, of Queen's Road in St Peter Port had denied attacking two players from the victorious Jersey Rugby Club at the St Pierre Park Hotel.
The court heard how Regnard went to the room where Dave Felton and Paul Rogers were staying, in the early hours of 2 May. Jersey had defeated his side 36-0.
Regnard is due to be sentenced by the Magistrates' Court on 16 June.
Prosecutors said Regnard delivered summary justice in retaliation for an earlier incident while his barrister argued he acted in self defence.
Judge Russell Finch said Regnard's version of events did not ring true.