Sark may introduce customs area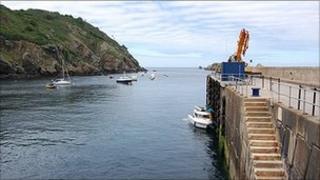 Officials in Sark are in talks with the Guernsey Border Agency about establishing a formal customs area for the island.
Currently anyone entering or bringing goods from outside the British Isles to Sark must register with the agency.
It currently has three offices - in St Peter Port and St Sampson in Guernsey and Braye Harbour in Alderney.
Conseillier Jan Guy said if they introduced a port of entry "the practicalities would be huge".
She said: "In many ways we would have to replicate everything that is available at all the other ports of entry.
"It's a very good thing for Sark to look into, but when you talk about practicalities you also have to consider the cost."