Herm's St Tugual's chapel is rededicated at service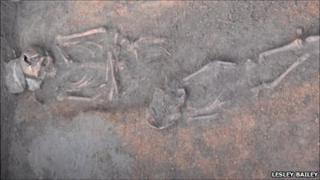 A chapel on the Channel Island of Herm has been rededicated at a special service after months of restoration work.
It means that once again religious services can take place at St Tugual's chapel.
During the renovation work the skeletons of an adult and child were discovered by builders.
They were buried just south of the chapel and are estimated to be between 400 and 500 years old.
The chapel dates to the 11th Century when the island was a haven for an order of monks.
The Dean of Guernsey, the Very Reverend Canon Paul Mellor, said the chapel had a "special place" in island life.