Chris Elliott, UK-based Guernsey tourism boss, resigns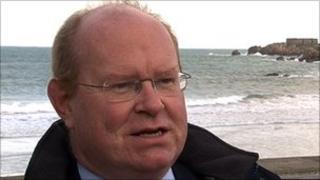 Chris Elliott, Guernsey's director of marketing and tourism, has resigned.
The Commerce and Employment Department announced on Monday that Mr Elliott had handed in his notice in April and would end his five year tenure in June.
Mr Elliott said: "I have thoroughly enjoyed my time at the helm of VisitGuernsey promotions."
It emerged in February that Mr Elliott would move to the UK in April and commute to Guernsey, with the travel costs being met entirely by him.
Deputy Carla McNulty-Bauer, the department's minister, said the decision to resign was Mr Elliott's and was "entirely for personal reasons".
A department spokesman said news of the resignation was kept from the public and media at Mr Elliott's request, until a "key 2011 tourism and hospitality presentation had been delivered to the industry in mid-May".