L'Eree sewerage project aims to connect 60 properties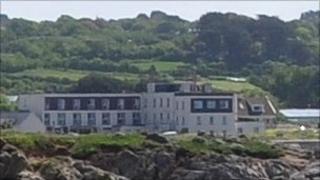 Guernsey Water has submitted plans for a £1.2m project to connect 60 west coast properties to the island's main sewage system.
The company has applied to install 500m (1,640ft) of gravity sewer and 400m (1,312ft) of rising main, at L'Eree, with a kiosk to house electrics.
Andrew Redhead, the company's director of water services, said: "Unfortunately this is quite expensive work.
"This project will take up most of our allocation for this year."
One in five of all properties in Guernsey have yet to be connected to the main drain.
Mr Redhead explained the main reason the area had been given priority is because the L'Eree Hotel will be Among the properties connected, if the project gets the go-ahead.
He said: "When it's full in the summer, the tanks are coming several times a day to pump out their cesspits, which clearly - from the point of view of tourism - is most unsatisfactory."