Jamie Queripel named as man found dead in Guernsey flat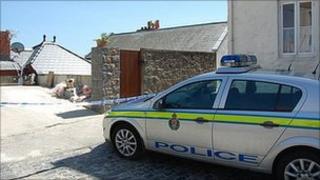 The Guernsey man found dead in his home on Thursday has been named as Jamie Queripel.
The unexplained death of the 38-year-old, who was found in a flat in Cliff Street, St Peter Port, is being investigated by Guernsey Police.
The force waited for formal identification and his next of kin to be told before releasing his name.
The date for the inquest to be held into the cause of his death has yet to be set.