Guernsey Airport land purchase 'no longer needed'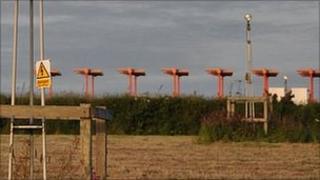 A compulsory purchase order for the Guernsey Airport runway redevelopment to go ahead has been withdrawn following negotiations with landowners.
The Public Services Department had asked the States to allow two forced sales of land on which to relocate landing lights west of the runway.
As part of the £81m project the runway will move about 120m (390ft) west.
However, agreement has now been reached with both the landowners and compulsory purchases are no longer necessary.
The States agreed for the move to be taken off the agenda.