No change in Guernsey hedge cutting dates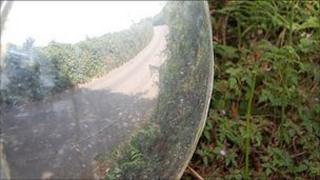 There is no need to change the dates for cutting back hedges in Guernsey despite early growth, parish officials have said.
By law, landowners must trim vegetation bordering public roads between 1 to 15 June and 15 to 30 September each year, or face a fine of up to £1,000.
Richard Best, St Andrew's senior constable, said heavy rainfall and an early spring had encouraged growth.
He said there were no plans to change the dates depending on the weather.