Ketamine smuggling attempt sees Southampton men jailed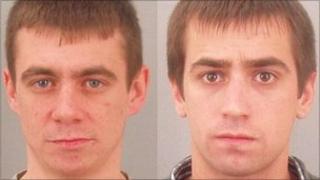 Two men from Southampton have been jailed for trying to smuggle the class C drug ketamine into Guernsey.
Dean Lamb and Peter Fox were found with drugs with a street value of more than £70,000 when they were stopped by Guernsey Border Agency officers.
The men arrived as foot passengers on a ferry from Weymouth on 21 February.
Lamb, who concealed 874g of the drug between two pairs of underpants, was sentenced to five-and-a half years in prison while Fox was given six years.
A further sentence of seven days was imposed on Lamb for the importation of a personal amount of cannabis resin.
Two small pieces of the drug were found in his jacket pocket.
The amount of ketamine recovered was estimated by the agency to have a local resale value of between £70,762 and £75,480.