Five islanders included in Queen's Birthday Honours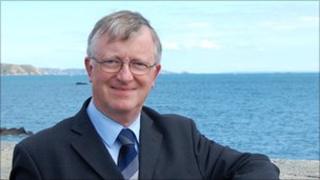 Alderney jurat Colin Partridge is among five Bailiwick residents to be named in the Queen's Birthday Honours list.
Jurat Partridge, who is due to retire at the end of July, has become an OBE for his voluntary service to the Court of Alderney and said he was delighted.
"I'm only as good as the staff I work with," he said. "It's come as a great surprise. It's a great honour."
Pamela Cocksedge, Gill Freeman, Buz White and Tim Peet are appointed MBEs.
Mrs Cocksedge was recognised for voluntary services to charities in the UK and in Sark, while Mrs Freeman's award came after her work with young musicians and charities in Guernsey.
Mr White, a former coxswain of the Guernsey lifeboat, was honoured for his services to maritime charities.
Mr Peet's work as a volunteer surgeon at Kotovu Hospital in Uganda was cited as the reason for his honour.