NSPCC tribunal: charity worker 'unfairly dismissed'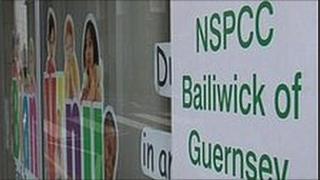 An employment tribunal has awarded six months' pay to the former manager of the Guernsey branch of the NSPCC after it found he was unfairly dismissed.
The children's charity was ordered to pay Michael Dunbar £22,983 following the closure of its office at Park Street, St Peter Port in February 2010.
The States' tribunal began 12 months later.
It decided three other workers, Rosalyn Priaulx, Julie Bowditch and Alison Wakefield, were not unfairly dismissed.
The three tribunal members, led by chairperson Tina Le Poidevin, were unanimous in their decisions.
The NSPCC had made a request for the tribunal to take into account its status as a charity rather than a commercial enterprise.
However Mrs Le Poidevin said it was "first and foremost an employer" and that its charitable status did not "render it exempt from the payment of an award".
'Dedication and professionalism'
The executive committee of the Bailiwick branch said the decision to close it had been made "unilaterally by NSPCC headquarters in London".
The closure resulted in the loss of 12 full and part-time jobs.
Jurat Reverend Peter Lane, the committee's president, said: "The staff are to be commended for their dedication, their professionalism and for what they have achieved."
"We wish to put on record our deep gratitude to the general public for, by their generosity, enabling protection, guidance and counselling to be given to generations of children and their families," he said.