Retired surgeon aims to become oldest Channel swimmer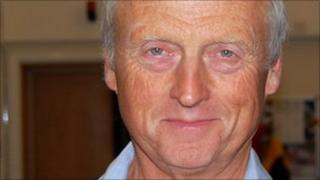 A retired Guernsey surgeon is aiming to become the oldest person ever to swim across the English Channel.
Roger Allsopp became the oldest Briton to achieve the feat when he completed the journey in August 2006, raising £15,000 for a cancer research project.
The work has identified proteins in blood that are markers for cancer.
Having turned 70 in April, Mr Allsopp plans to repeat the swim in August to raise £750,000 for what he says could be "world-changing" research.
"We know there are markers in the blood," he said. "We've just got to find them and sort them out."
The work is described as the "fingerprinting of the early signs of the onset of cancer" and is being carried out by Professor Paul Townsend at the Southampton University Hospital Trust, supported by the Wessex Cancer Trust.
Mr Allsopp has already been promised £250,000 by Guernsey based businessman Derek Coates, if he can complete the swim.