Guernsey art student uses her body as paintbrush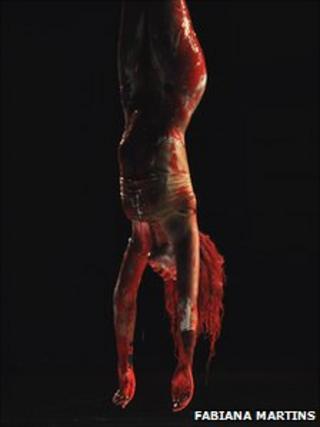 A Guernsey art student has used herself as a paintbrush to complete a BTEC qualification in art and design.
Fabiana Martins was suspended 5m (16ft) above a canvas in front of an audience of 30 people while three colours of paint were poured over her from above.
Ms Martins said: "This was a very ambitious project. I had to expand my skills because I had never managed a project this big."
The performance was filmed to produce a video to be screened at her final show.
She said: "We had to clear a number of health and safety issues before we could go ahead."
The Guernsey College of Further Education student has been accepted at Bath Spa University to study for a BA in fine art.